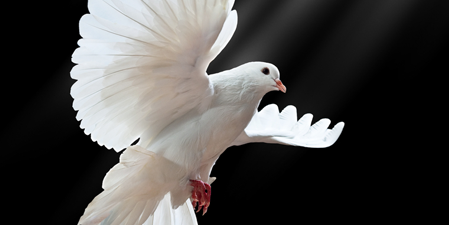 The very mission of the Son of God in coming to earth was to bring salvation to lost, sinful man.
Luke 19:10: "For the Son of man is come to seek and to save that which was lost.
Salvation means: In theological use, deliverance from the power and penalty of sin.
Is salvation a possibility now?
Yes – the Word of God records that many obtained salvation in the apostolic times.
Acts 16: 30 & 31: 30.  And brought them out, and said, Sirs, what must I do to be saved? 31 .And they said, Believe on the Lord Jesus Christ, and thou shalt be saved, and thy house."
Romans 10:9: "That if thou shalt confess with thy mouth the Lord Jesus, and shalt believe in thine heart that God hath raised him from the dead, thou shalt be saved."
II Corinthians 6:2: "(For he saith, I have heard thee in a time accepted, and in the day of salvation have I succored thee: behold, now is the accepted time; behold, now is the day of salvation.)"
Salvation is described by three different aspects of the same work, namely, Justification, Conversion, and the New Birth.
II Corinthians 5:21: "For he hath made him to be sin for us, who knew no sin; that we might be made the righteousness of God in him."
Romans 5:1: "Therefore being justified by faith, we have peace with God through our Lord Jesus Christ."
Romans 6:1 & 2: 1. "What shall we say then? Shall we continue in sin, that grace may abound? 2. God forbid. How shall we, that are dead to sin, live any longer therein?"
John 3:2-6: "2.The same came to Jesus by night, and said unto him, Rabbi, we know that thou art a teacher come from God: for no man can do these miracles that thou doest, except God be with him. 3.Jesus answered and said unto him, Verily, verily, I say unto thee, Except a man be born again, he cannot see the kingdom of God. 4.Nicodemus saith unto him, How can a man be born when he is old? can he enter the second time into his mother's womb, and be born? 5.Jesus answered, Verily, verily, I say unto thee, Except a man be born of water and of the Spirit, he cannot enter into the kingdom of God. 6.That which is born of the flesh is flesh; and that which is born of the Spirit is spirit.
John 5:24: "Verily, verily, I say unto you, He that heareth my word, and believeth on him that sent me, hath everlasting life, and shall not come into condemnation; but is passed from death unto life."
"Ye must be born again". Infant baptism, ceremonial rites, joining the church, or going to the altar cannot replace the New Birth.
The evidence of salvation, or, how we can know we are saved.
Not only is there a freedom from the burden and guilt of sin, but there are new desires, new hopes, and holy directions in our lives.
II Corinthians 5:17 & 18: 17. Therefore if any man be in Christ, he is a new creature: old things are passed away; behold all things are become new. 18. And all things are of God, who hath reconciled us to himself by Jesue Christ, and hath given to us the ministry of reconciliation;
John 14: 23: "Jesus answered and said unto him, If a man love me, he will keep my words: and my Father will love him, and we will come unto him, and make our abode with him."
John 13:35: "By this shall all men know that ye are my disciples, if ye have love one to another."
Romans 8:16: "The Spirit itself beareth witness with our spirit, that we are the children of God."